Kobe (口碑, kǒu bēi) is a pending patent* AI-driven advertising platform that pairs advertisers with relevant everyday influencers, leveraging on their ability to broadcast messages to millions of users so that businesses can get represented in front of their target audience in a credible manner.
Influencer Marketing – Redefined.
Instagram Marketing, Facebook Marketing, Blog Marketing and more
*pending patent U.S.P.T.O. 62/448,409
Let us beef up your social media presence!
Got an awesome product, but no one is talking about it? Influencer marketing content delivers 11X higher ROI than traditional forms of digital marketing. Spanning a portfolio of government bodies and brands, Kobe creates impactful and authentic conversations for you and your audience.
Get your brand's voice heard on social media (Instagram, Facebook, Blogs, YouTube etc.) by real consumers.
Get Kobe.
Word-of-Mouth Advertising
of people trust recommendations that come
from family or friends
of buyers that come through referrals buy faster
and are less price-sensitive
Outcome Driven
Relevant Everyday Influencer
While we work by studying social media footprints, advertisers get to enjoy good contextual reach while our influencers get to be themselves!
Relevant Matching
Only the best matches for you!
Because your business is our business 😉
… and counting. That means an online engagement delivered every 15 seconds!

SiTF 2016 Finalist: Best Innovative Start-up
(Early Stage)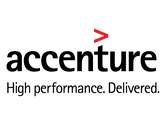 Winner of Millennial 20-20 Accenture
Consumer Innovation Awards

"Meet Kobe.. set to disrupt the advertising industry with their revolutionary influencer marketing technique."

"Kobe's vision is to help SMEs spread positive word-of-mouth over the internet. Through Kobe, users can register for Kobe through their social media accounts and get remunerated for endorsing the brands they love."
"The advertising trend is now shifting. Businesses are now looking to adopt a more democratic approach, such as the one adopted by Kobe Global Technologies, an advertising marketplace that pairs advertisers with relevant everyday influencers."

"Their robust A.I. infrastructure has brought them a potential patent for their invention… being 1 of the largest programmatic influencer engine in Singapore.. 2,800 local influencers and a outreach of 9.2 million"